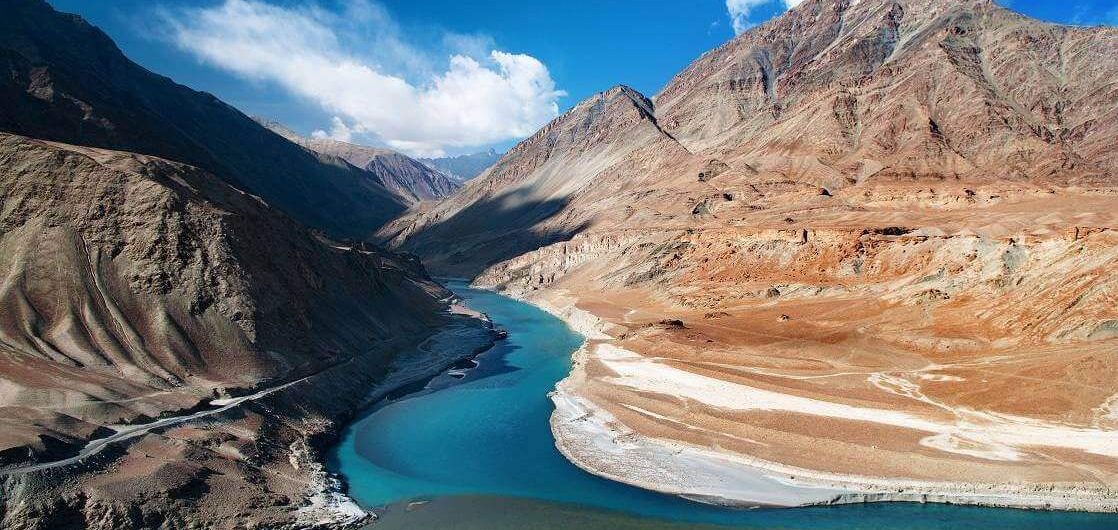 Sangam (confluence), located at Nimmu on Leh-Srinagar highway, is the confluence of Indus (Sindhu) and Zanskar rivers.
Zanskar river coming from Zanskar valley of Union Territory of Ladakh meets the Indus river at Nimmu and offers a spectacular view to the visitors. Indus is the lifeline of Ladakh which irrigates the dry land of the valley.
A large number of tourists visit Sangam point to enjoy the beauty of nature. Also, this is a river rafting point where adventure enthusiasts come to experience thrill of river rafting.
The muddy water of a river meets with blue waters of other at Sangam point and offers a beautiful view.
A new highway, Manali – Darcha – Shinkula pass – Padum (Zanskar Valley) – Nimmu, which is under construction, will meet Leh-Srinagar highway at Sangam.
Also Read: Discover Leh Ladakh first to reach Zanskar valley by new road via Shinkula