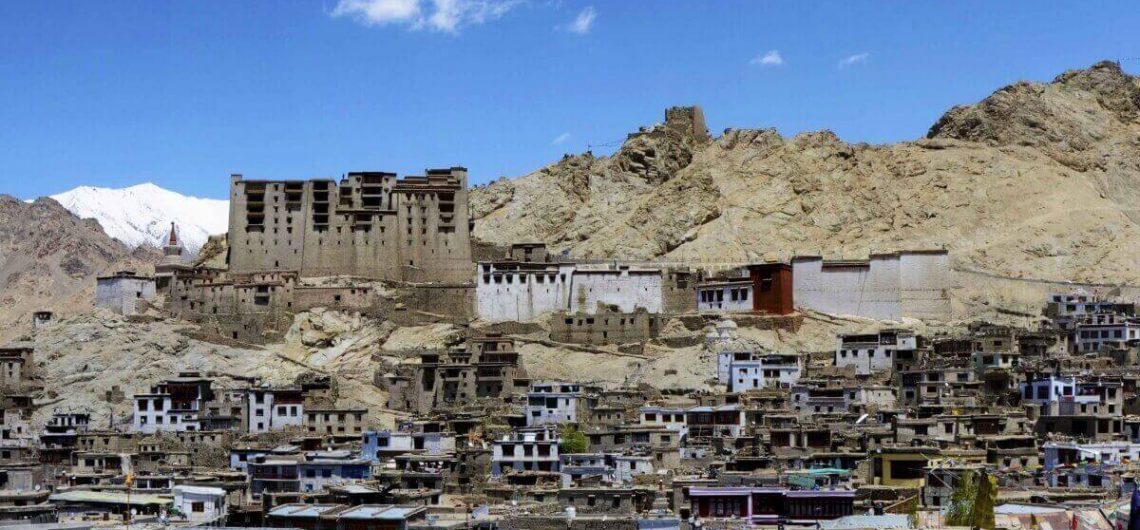 Overlooking Leh town, the nine-storey Leh Palace was built in the 17th century by King Sengge Namgyal and its design is similar to Potala Palace of Lhasa, Tibet.
Tsewang Namgyal, founder of the Namgyal dynasty of Ladakh, started the construction of Leh Palace in 1553 and the construction was completed by his nephew Sengge Namgyal. The upper storeys of the palace housed royal family while lower storeys were used as storerooms and stables.
Historians say that the time when Dogra Forces took control of Ladakh in mid 19th century, the Leh Palace was abandoned and the royal family moved to Stok Palace. The ruined palace was reconstructed by Archaeological Survey of India.
Leh Palace was converted into a museum and was opened for visitors who can see belongings of the Royal family. Visitors get a panoramic view of Leh from the roof of the palace.
Leh Palace is visible from almost every part of Leh city. Its proximity to the main market makes it must visit place for tourists who generally reach here on foot. Above Leh Palace is Tsemo Gompa that is located on the hilltop.