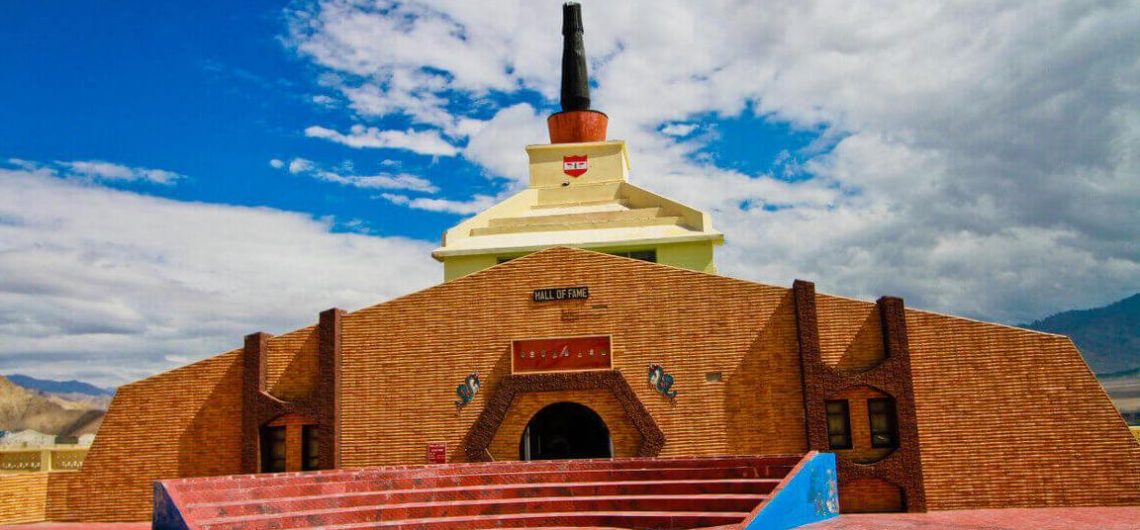 Located close to Leh Airport, on Leh-Spituk Gompa road, Hall of Fame is a military war museum maintained by Indian Army, showcasing the arms, clothing, pictures, and pictorial histories of many wars that India fought in last many decades.
Hall of Fame is worth visiting for all to know how Indian soldiers fought various tough wars. It has housed the memories of the brave soldiers who lost their lives during the Indo-Pakistan wars. This war heroes memorial has a souvenir shop and artifacts of various wars.
Hall of Fame has many old weapons and clothing used by soldiers many decades back and also arms and artifacts used in Kargil war. A special section has arms and clothing used by soldiers stationed at Siachen glacier.
It has bunkers, tents and warm clothes that help survive soldiers in the bone-chilling temperature of Siachen which sometimes dips below minus 50 degrees Celsius.