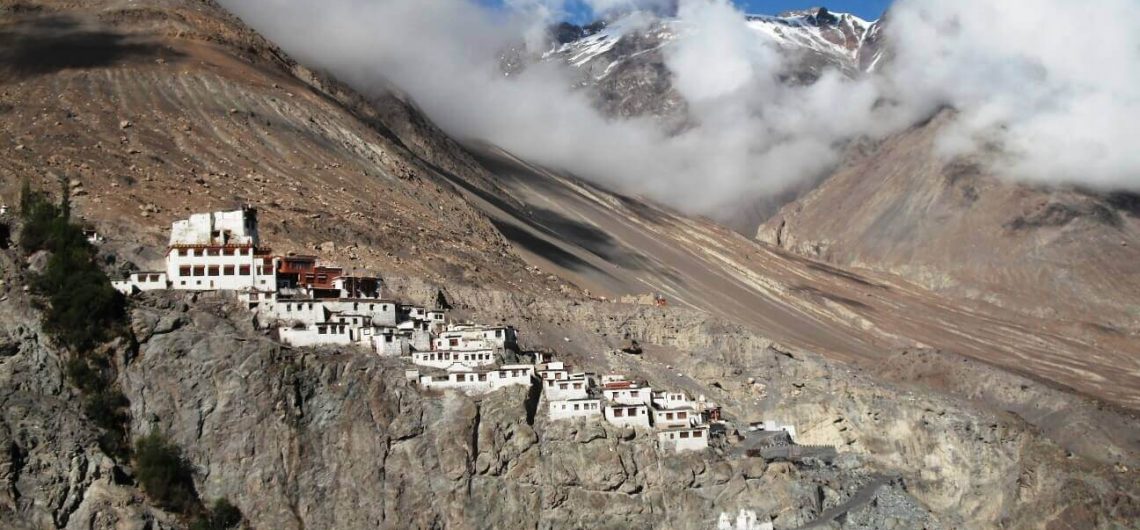 Diskit (Disket) is the headquarters of Nubra Valley in Leh district of Ladakh, about 120km from Leh. Diskit is located by the bank of Shyok river and is famous for Diskit Monastery, the oldest and largest gompa of Nubra valley. Hunder is just 7km from Diskit.
Leh – Khardungla pass – Diskit (Nubra Valley) is known as the highest motorable road of the world, passing through 18,380 ft high Khardung-la. Most of the government offices of Nubra valley are located in Diskit. The average elevation of Diskit village is 10,480 ft. Nubra valley is famous for Diskit Monastery, a Buddhist gompa, which belongs to Yellow-Hat sect (Gelugpa) of Tibetan Buddhism.
Diskit monastery was founded in 14th century by Changzem Tserab Zangpo, who was a disciple of Tsong Khapa, the founder of Gelugpa sect. Diskit monastery is dramatically located in a steep mountain face, right above the Diskit village. Monastery complex has a school which is being run with financial support from a NGO.
"Festival of Scapegoat" is held here during winter season, in month of February. A 106 ft (32 m) high statue of Maitreya (Jampa Buddha) is established on a hilltop, just below the Diskit monastery. The construction started in 2006 and the statue was dedicated to the world by His Holiness The Dalai Lama in 2010.
The statue can be seen everywhere from Diskit and even from Hunder at 7km away. The statue is facing the Shyok valley and Pakistan. According to local lamas, it was done intentionally to prevent war with Pakistan and to spread a message of peace across the world.
Diskit village also has many hotels, guesthouses, homestays and Swiss camp options for overnight stay. Diskit monastery is the must-visit tourist spot of Nubra valley.